If you are a first time user at Designhill then for inviting designers to your contest, all you have to do is message the designers on their designs. You can find designers either by browsing through their designers portfolios or by browsing through the design gallery
Alternatively, if you have used Designhill before, you can invite designers that you've already worked with to your contest by clicking on the "Dashboard" link in the header at the top of the page.

Then on the page loaded, click on "My Designers" button in the sub-header. A page like this will open: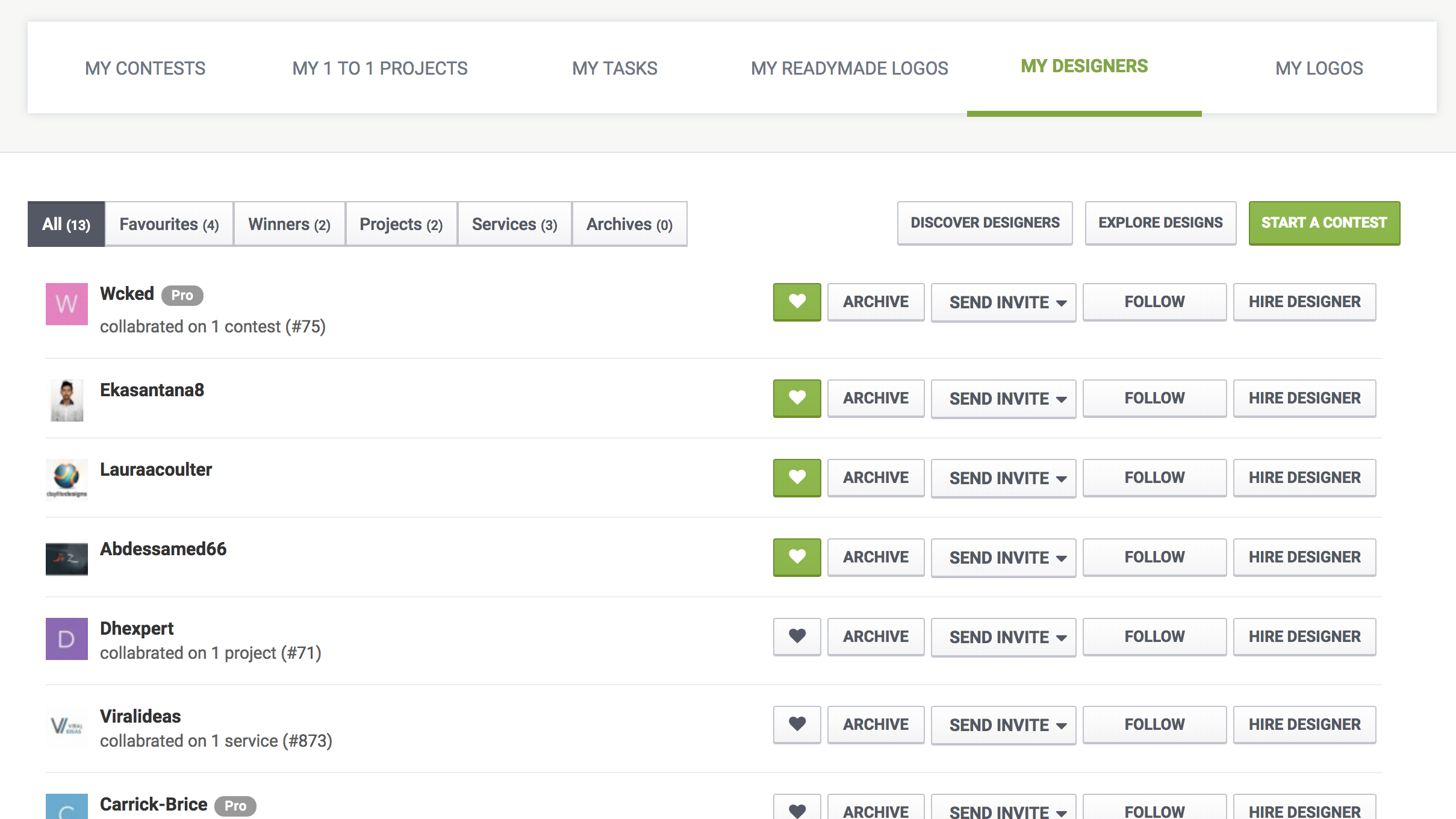 You'll see a list of winning and favorite designers from your previous contests and projects. Click on the "Send Invite" button next to a designer's name and invite them to your contest. Also, when you invite a designer to a contest, make it clear that you want them to participate in your contest.
If you want to invite a designer for one-on-one project then click on "Hire Designer" button.