Once a Contest Holder has declared a winner in their contest, the design handover process begins. Here, the designer and the contest holder are given a joint access to a shared handover page where the designer submits all the source files of the winning design and the customer can download files and request final updates / revisions to designs. In addition, it provides Once a customer is happy with the files they have received, they can release the payment to the designer.
If you're the winning designer, here's what happens next:
1. As soon as a designer is declared a winner, they will be notified via email and notification.
2. In the first step both the contest holder and the designer must sign the Design Transfer Agreement. (The signed copy is also available for download in the Overview tab)
2. Once the design transfer agreement is signed, Click on 'Files' tab and upload all the finished design files for the contest holder. This is done by clicking 'ADD FILES' and selecting the files you'd like to upload. When you upload your work, please make sure you are uploading all of your designs in the requested file formats.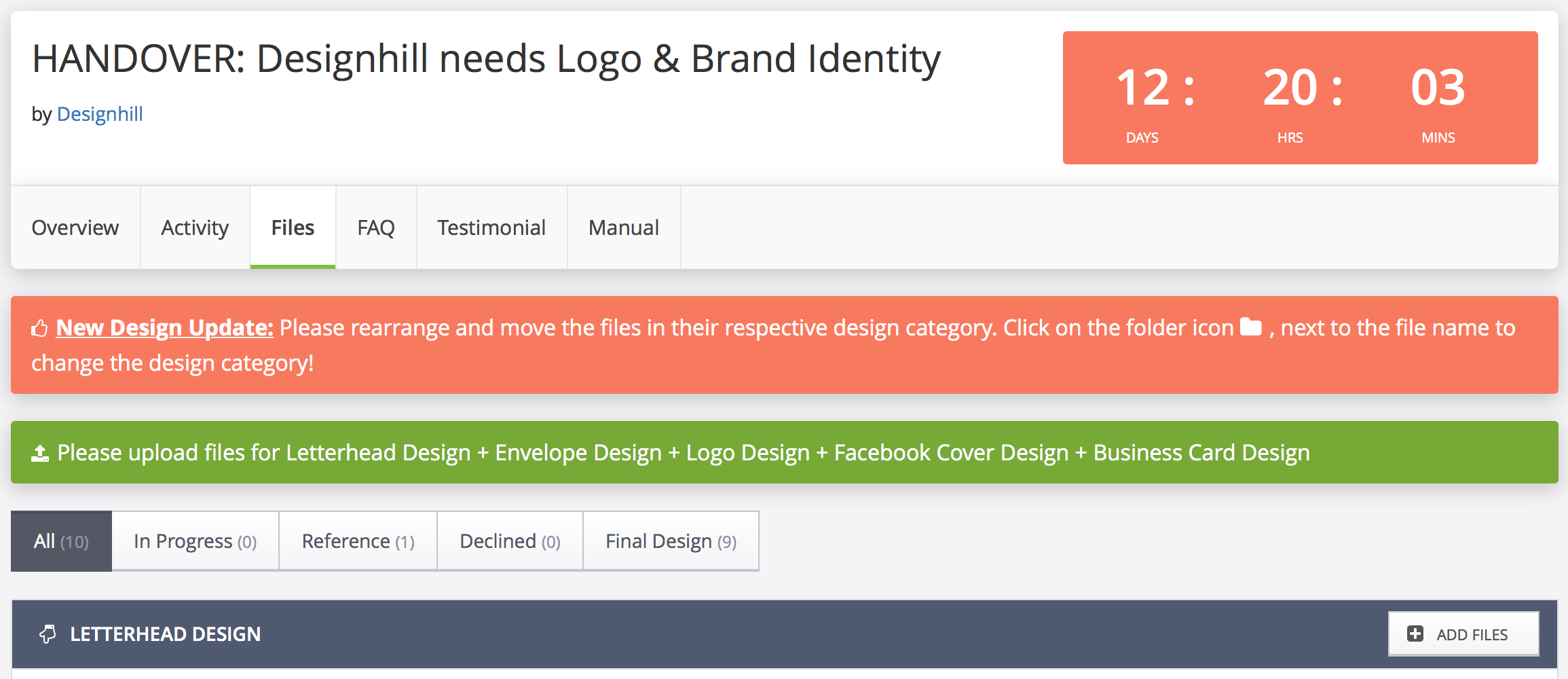 3. We have developed a way to group files by status and design category in handover phase to make organizing files and managing the workflow even easier. Simply click on the "ADD FILES" button next to each category name to add files under that category folder. That way it will become easier for you and your clients to manage the workflow.
If you see the image below you will see its a handover for "Logo and Brand Identity" contest and the designer needs to provide source files for 5 design categories. So if the designer adds the source files to each design category, contest holder would instantly know which files to look for.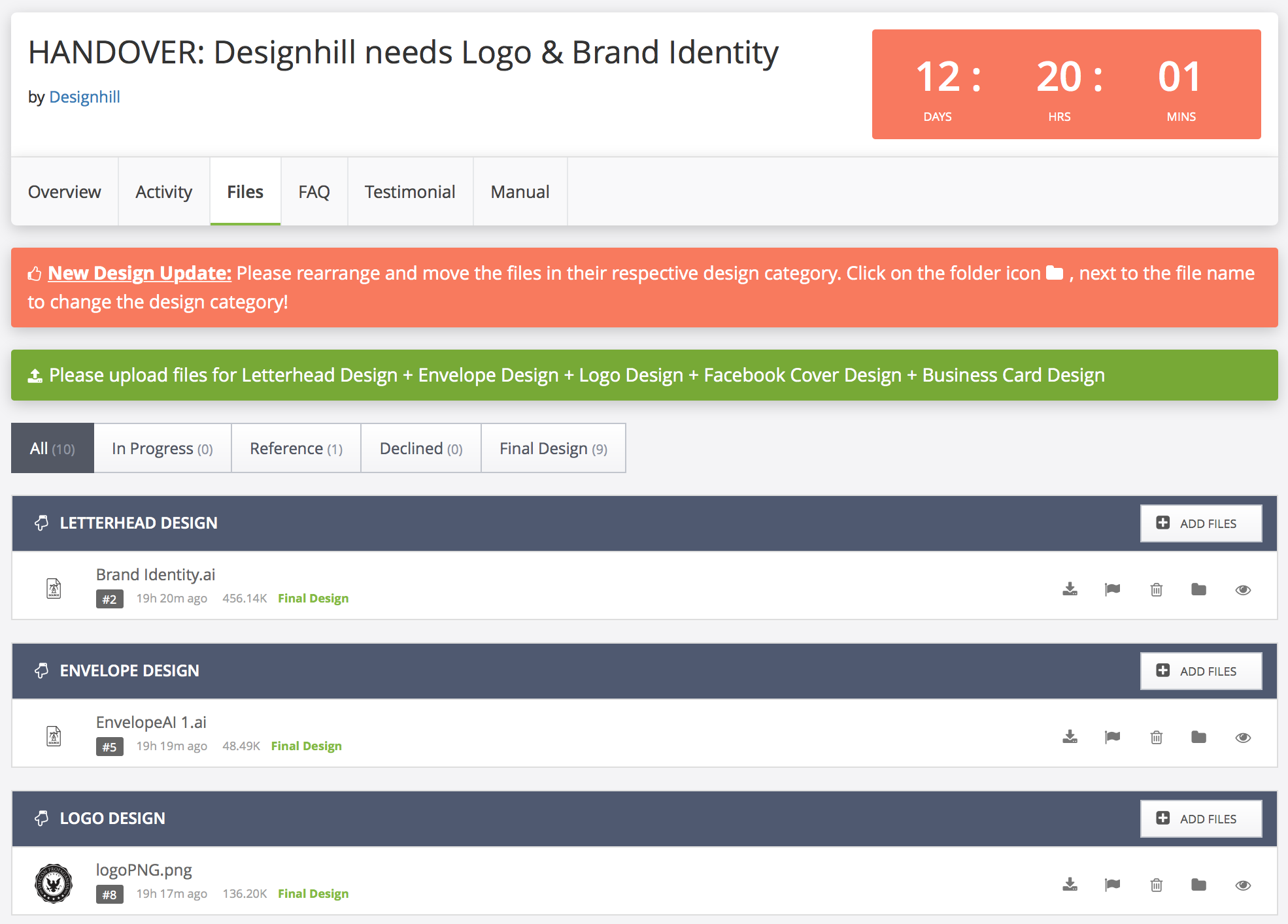 Note: We have introduced a new way to group files by status in design handover phase to make organizing files and managing the workflow of a contest even easier. Files are now organized into the following groups:
Reference
In progress
Declined
Final Design
Read this article to learn more about file and workflow management.

4. The contest holder then reviews the design, and can request small changesif they're needed.
5. You can chat with the contest holder in the 'Activity tab'.
6. Once the contest holder has received all the final files, they will release the payment to the designer. 
Note: If the process is taking a little longer than expected, please contact Customer Support to request more time.
7. After contest holder has released the prize, you'll have the opportunity to leave a testimonial for the contest holder and Designhill.