Even after the handover process is finished, the Contest Holder can communicate with the winning designer in Activity Chat Window. The Chat facility is available for 10 days for 1-to-1 project. To start a 1-to-1 project with the winning designer, click the 'Inquire about new work' button on the finished handover page.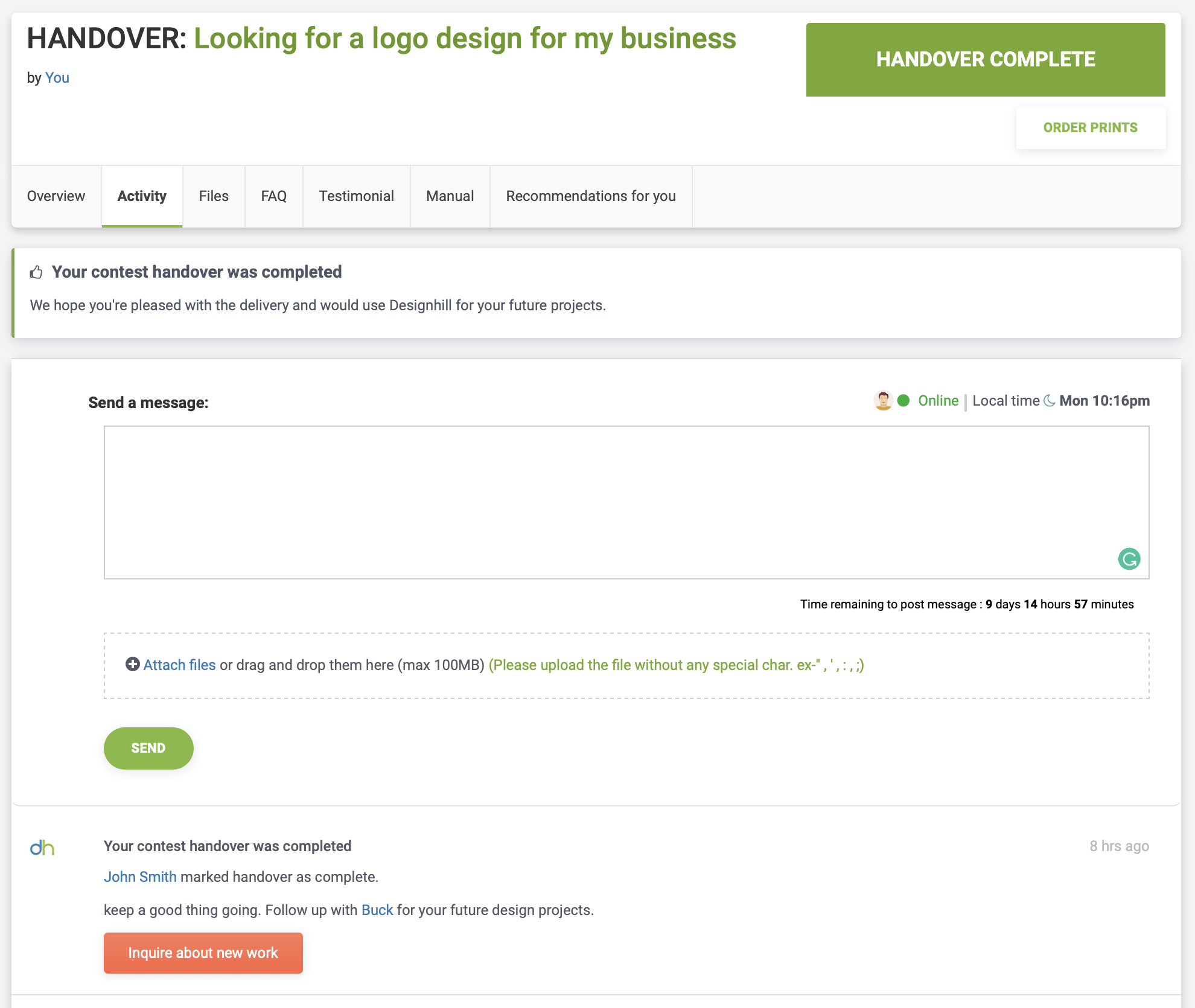 In 1 to 1 projects, you can either work with the winning designer in your contest or search through our directory of designer portfolios, handpick the one you like and start a one to one project with them on their own terms.
You can filter the designers on the basis of their expertise, past projects and portfolio. In a one-to-one project, the customer and the designer can mutually finalize the details such as number of designs, revisions, duration and project cost. Once agreed, a private project is started which is exclusive to you and the designer.