We have developed a feature using which you can shortlist the designs you like in your contest.
Here's how you can shortlist your favourite designs:
To add a designer as a favourite, click the 'Add to favourites' button located beneath any of that designer's entries. If you select the wrong designer by accident, just click 'Remove from favourites' to remove them.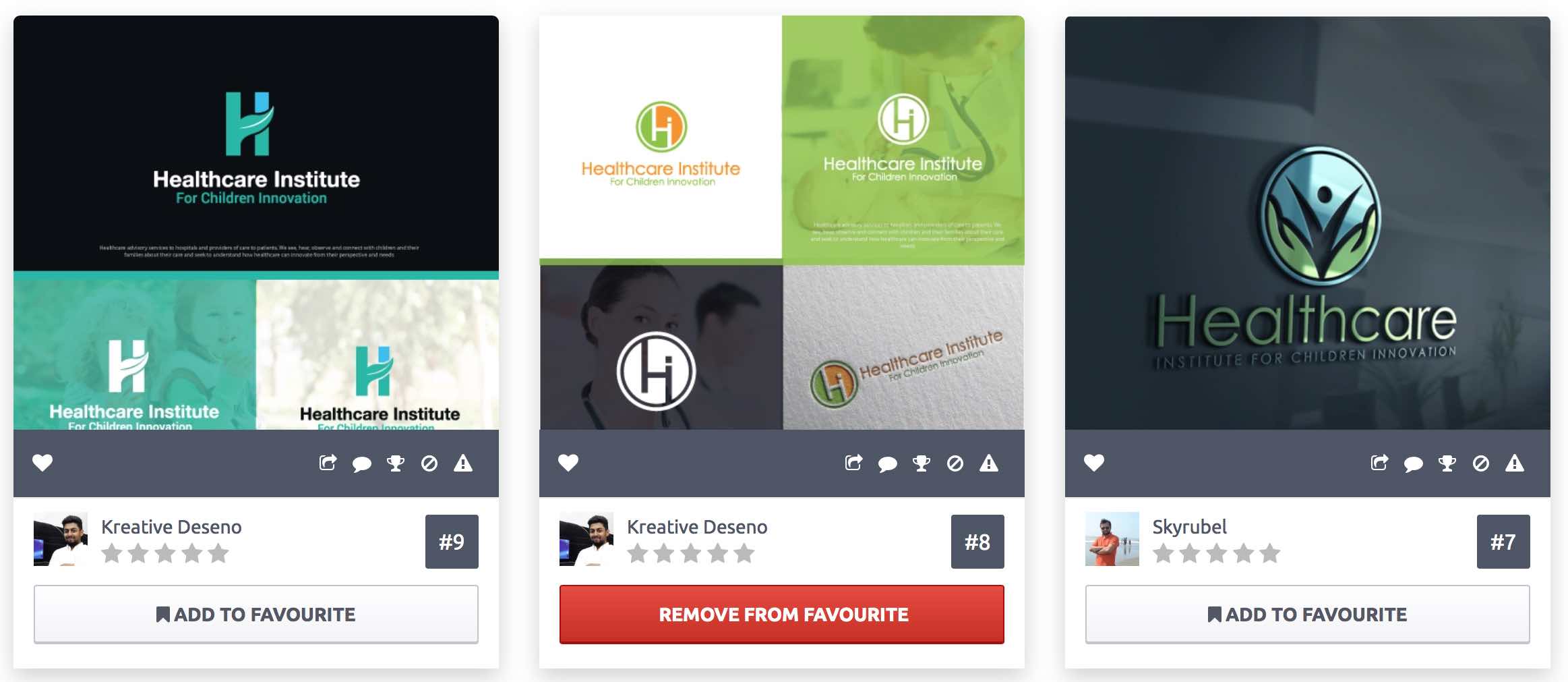 To see all your favourited designs, simply click on the "My Favourites" button on your contest page as shown below.

This is a very effective feature as it will let you shortlist all your favourite designs in one place.