We've built a great tool that allows you to subscribe to new contest alerts. Follow the steps below to subscribe for a contest alert:
1. Please go to contest listing page.
2. Set your Search and click on the "Subscribe to alert" button.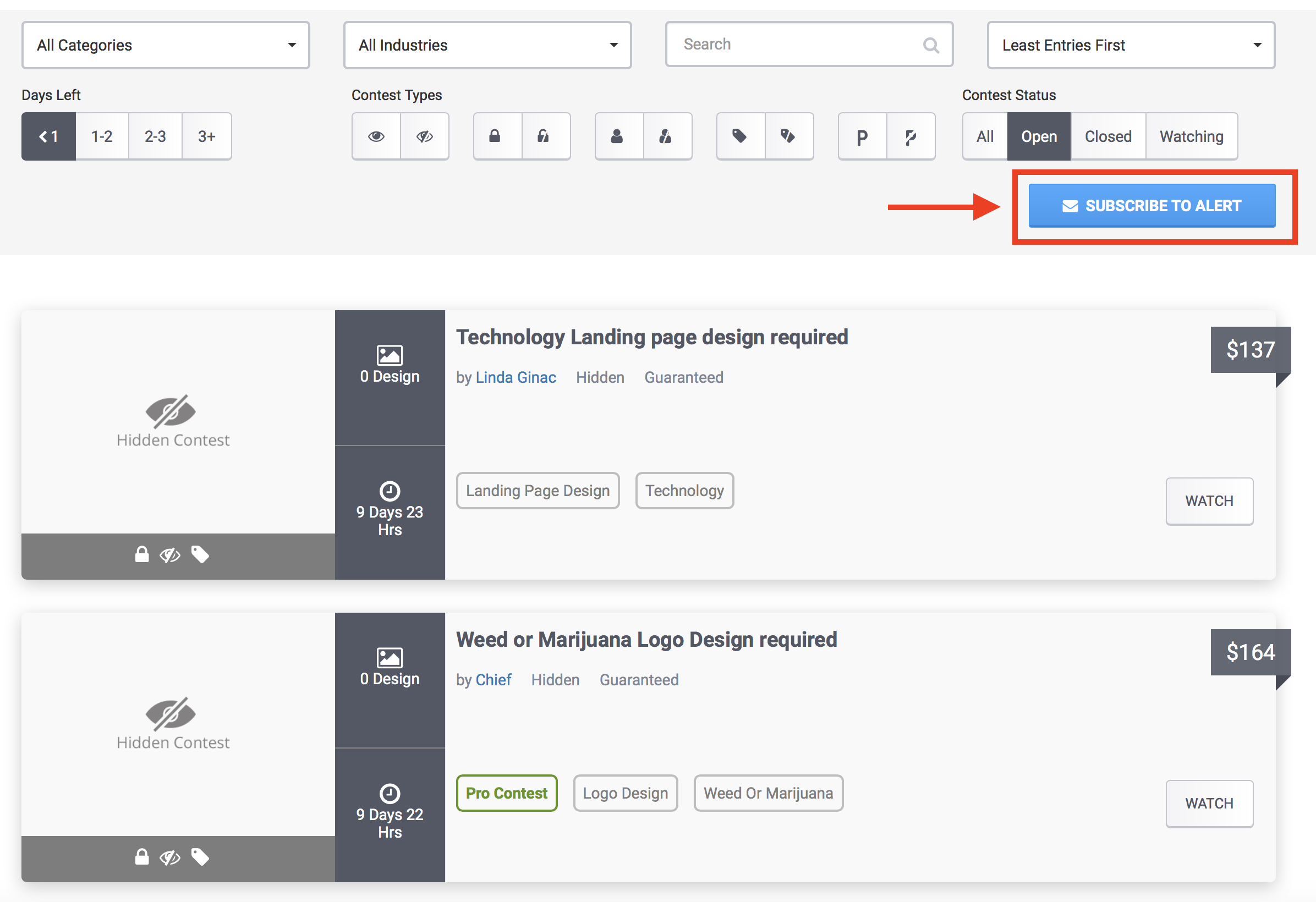 3. Your settings will get saved and you'll receive your email alerts once daily around your 9am local time with new contests that match your search. Please note, you can set multiple alerts as well.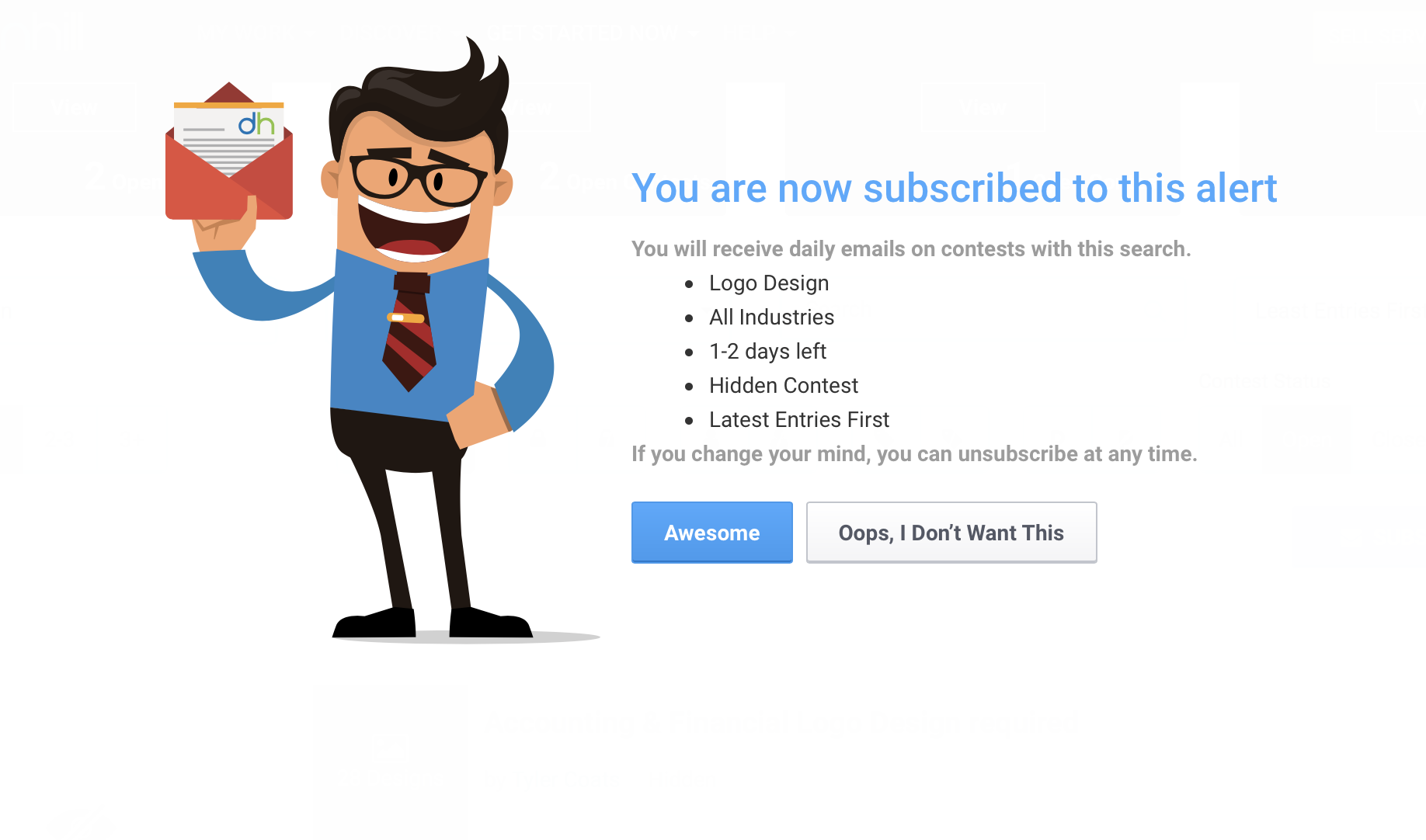 4. To manage your alerts, please click on the settings icon as shown below or by visiting subscription alert page. There you view and manage all your contest alerts.