We rely on you to alert us when members of the community violate our Designer Code of Conduct. If you come across a design which you believe violates our Concept Originality Policy or Stock Image and Clip Art Policy, we encourage you to report it.
Before reporting a design, please review those policies, as well as this how-to on finding, using and declaring stock images.
To report a violation, click on the alert button at the bottom-right corner of the design's thumbnail to open the design report dispute form.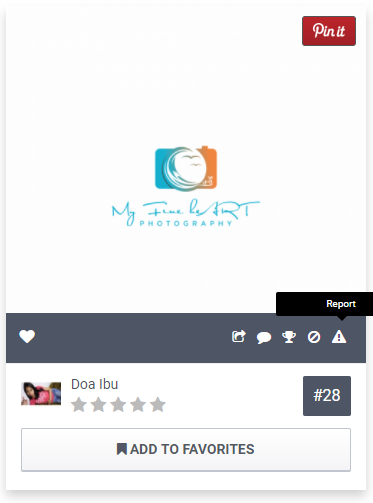 Once the pop-up opens you will see 3 options to report a design.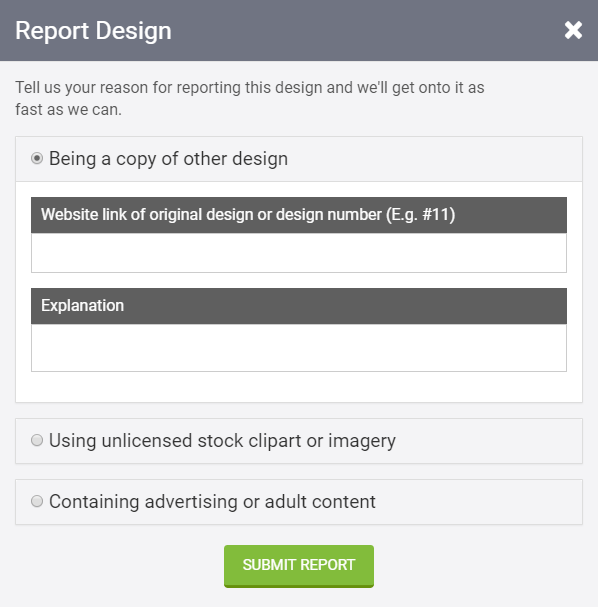 Once you file a report, the reported designer has 24 hours to respond to the dispute. If they challenge the report or do not answer, it will be escalated to our Designer Support team for review. During this time, please refrain from contacting the client or our staff further. You will receive a notification once we have reviewed the dispute.