Now that you've successfully bought your logo, your logo files will be converted in different formats as per the package you've chosen. After your purchase has been processed, you'll be able to download your assets right away from our site on the post purchase page that looks like the image below.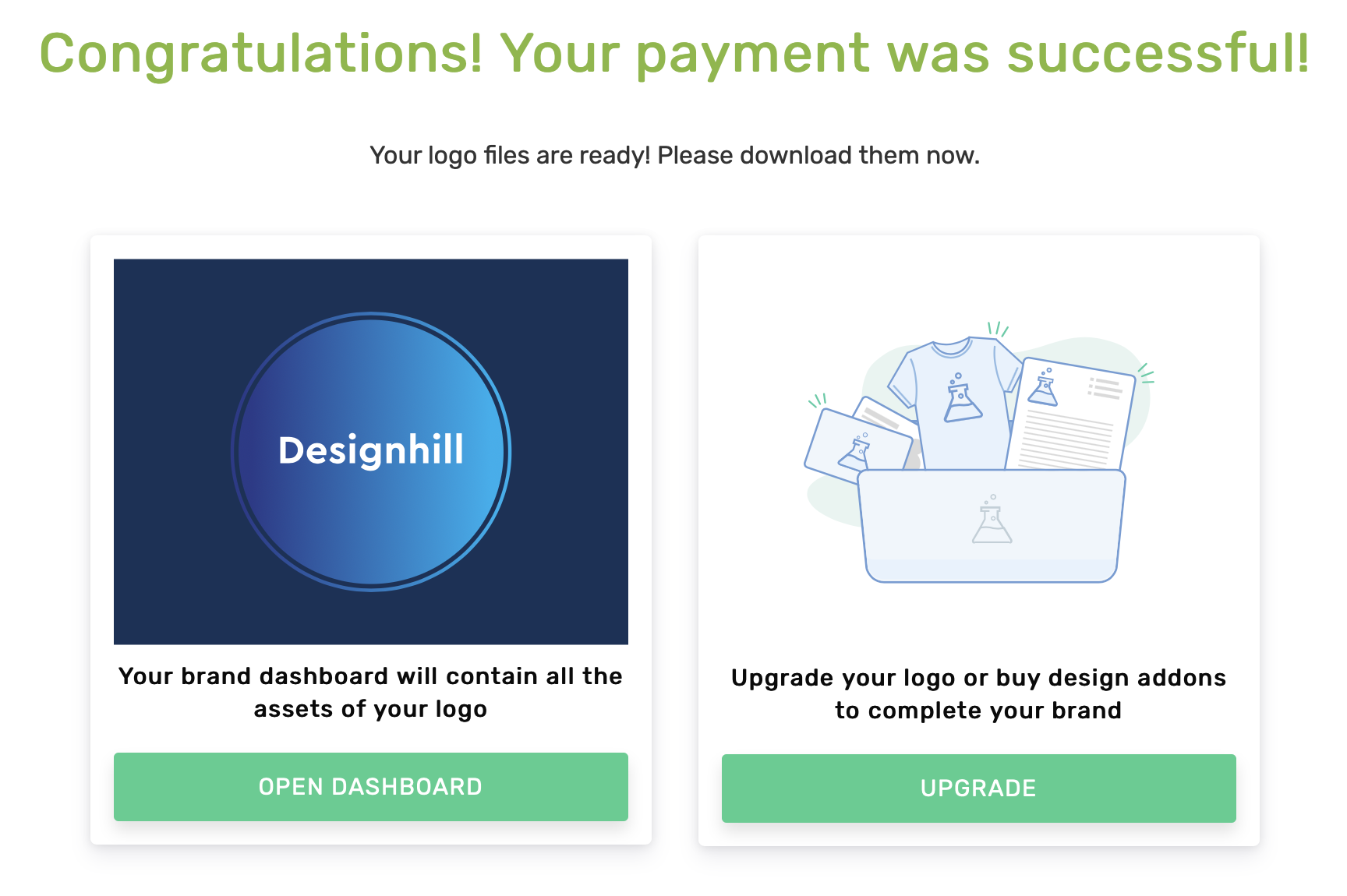 Login to www.designhill.com using your registered e-mail id and password, simply click on My Orders tab then My Logos on Logo Maker and then hit Brand Dashboard button on the post-purchase page to open your dashboard which will contain all the assets of your logo. If you had purchased any other add-ons like business card design, letterhead design, social media pack etc, then you can also use this section to download or edit those assets.
On the brand dashboard page, click on the View Files button on the All Logo Files tile under Your Brand Assets.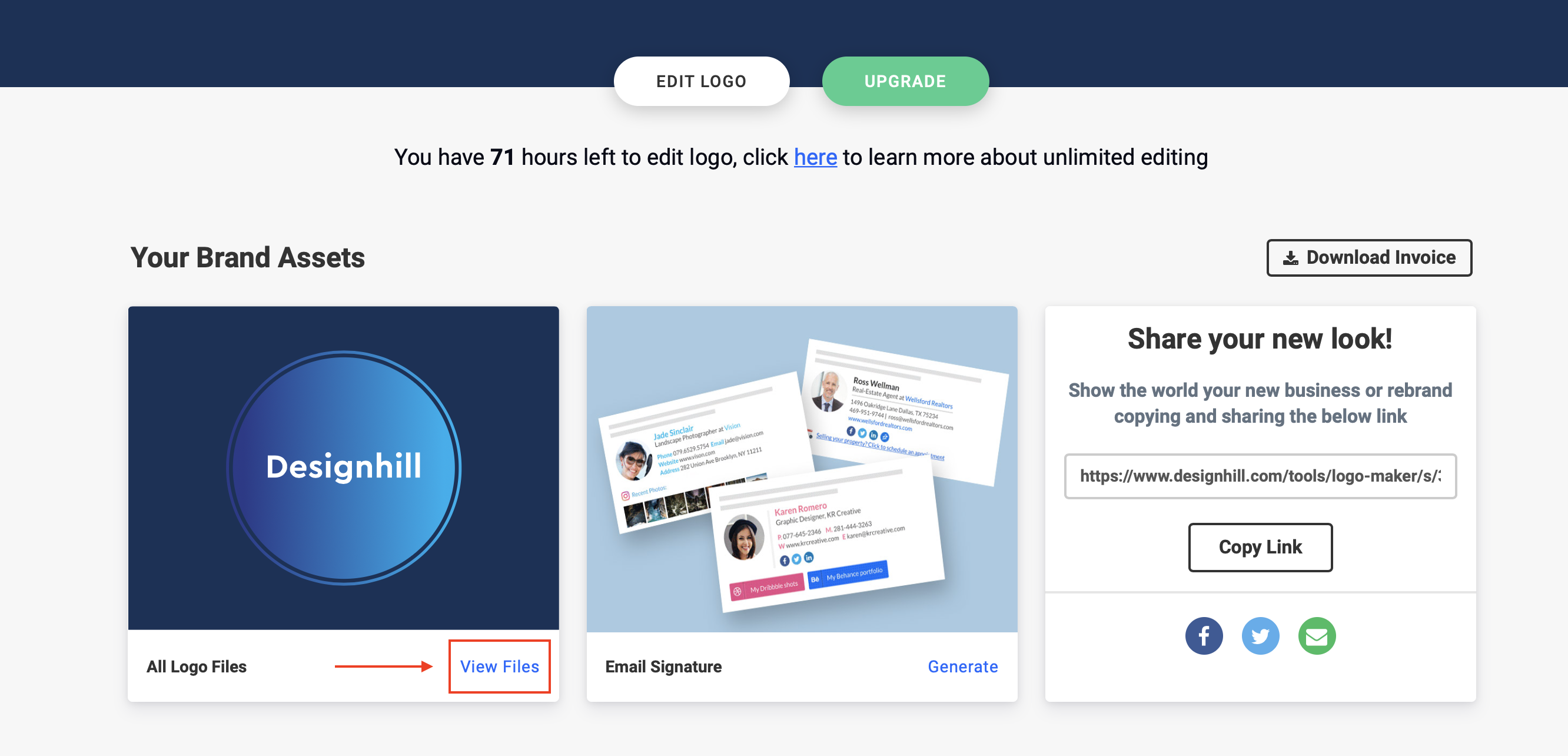 Alternatively, you can also reach your brand dashboard page from Purchased logo section at any point of time once you've purchased. Purchased logo section can be reached either by
clicking on the Menu icon (3 small parallel lines) on the top-right corner of your screen and click on Purchased logos link or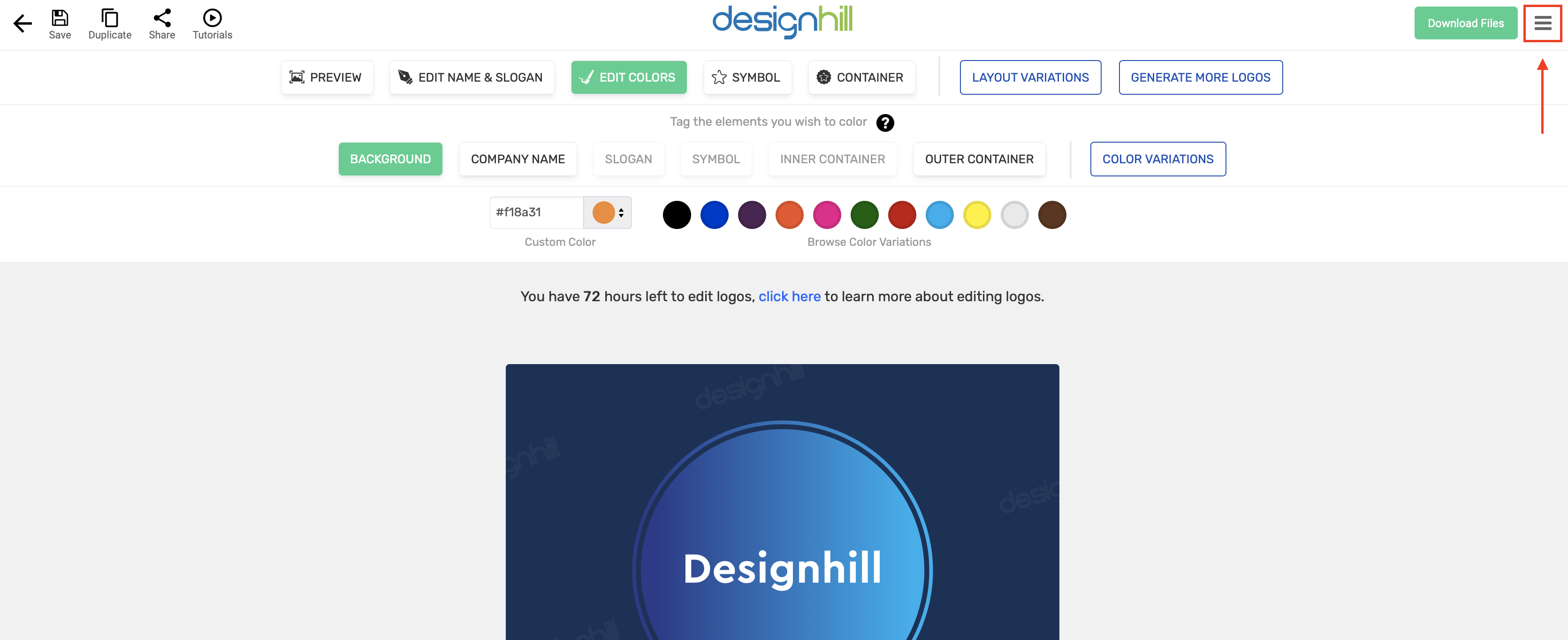 by clicking on the Dashboard button in the header and then clicking on the Purchased Logos tab.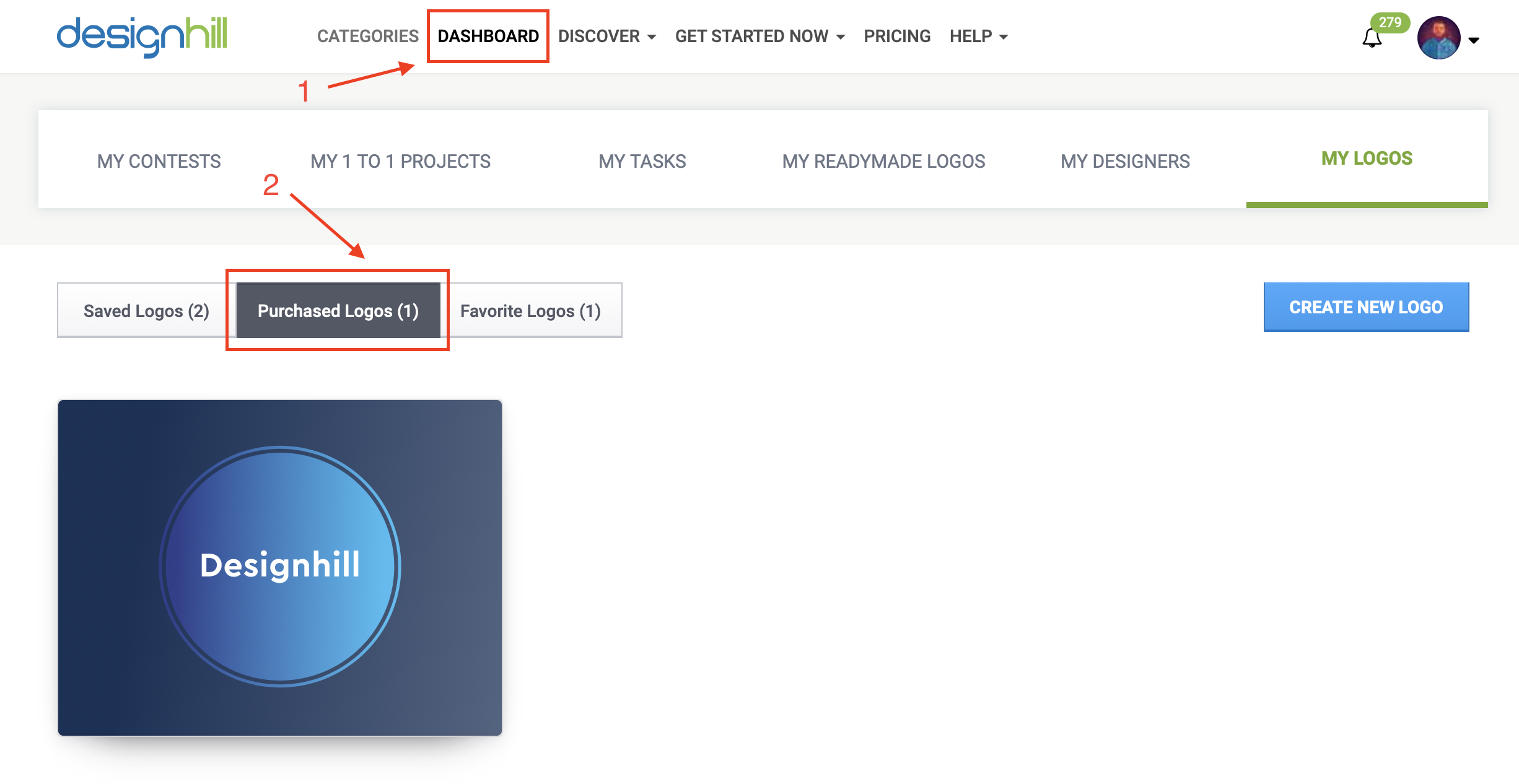 Additionally, we send a link to download files to your registered email address but we suggest you to download your logo files right away.
In case your logo files do not arrive in your inbox within 30 minutes of purchase, contact us via chat, or email us at: support@desighill.com. As soon as we receive your email, we'll revert to you with your logo files within 24 working hours.
Note: You're advised to download your logo files to your computer first because most mobile and tables do not support .zip files without additional software/tool. These devices may not extract your .zip files.