Yes!
Designhill allows you to share your logo with your friends, family, or colleagues whosoever you wish to. They can see your shared logo in real-life previews and can share feedback with you, enabling you to make a better decision.
Follow these steps to share your logos: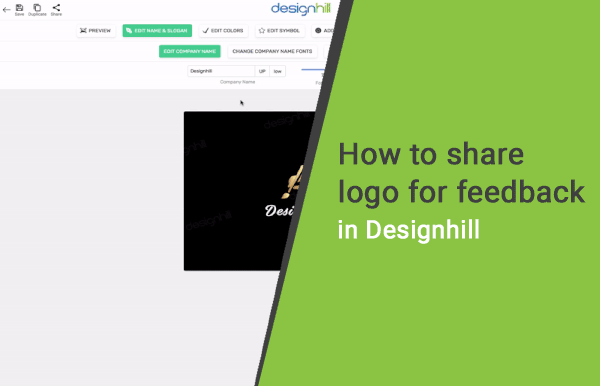 Open the page where all your logos are saved.
Click on the logo to be shared. A page will open with Save, Duplicate and Share options in the top-left corner (see Fig. 1).
Click on the Share icon, and a pop-up window will open.
Copy the link by clicking on the Copy button (see Fig. 2) and paste into an email. You can also share it to a social media site like Facebook or Twitter by clicking on the respective icon provided below.