In order to edit text in your logo, be it company name or slogan, follow the steps below: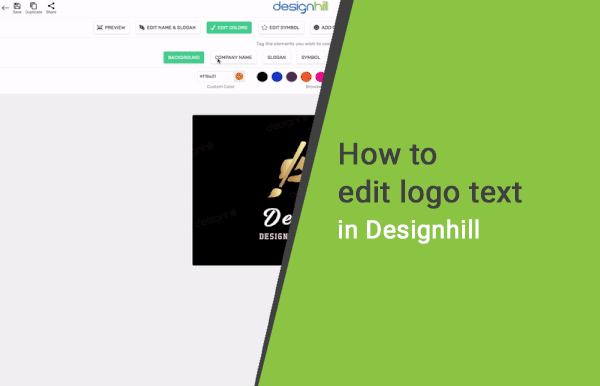 Select the logo you would like to edit from Saved logos.
Click on "Edit Name & Slogan" button in the top menu.
If you want to edit the text of company name click on "Edit Company Name" button or if you want to edit the text of slogan click on "Edit Slogan".
Add/edit the text in the text field and your Company Name/Slogan will be updated in the logo preview. By clicking on UP or LOW, you can also change the case of your text to Upper Case or Lower Case, respectively.
*Note: If you are trying to make changes to a logo you have already purchased, you will not have the editing options available after the first initial 7 days of purchasing your Premium logo files. Follow the instructions in this article to learn how to make changes to a purchased logo.