Yes, you can add a symbol to your logo!
Follow the steps below in order to adding a symbol to an existing logo: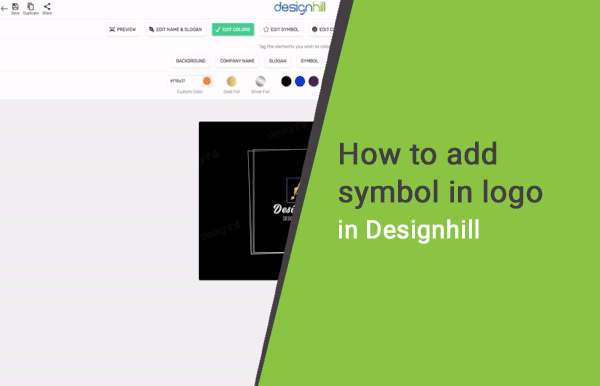 Select a logo from "Saved logos" in which you want to add a symbol.
Click on the "Add Symbol" button on the top.
Enter a keyword in the text field to and press on "Search" button to search through our massive inventory of symbols.
Your logo will appear on different symbols as per your search. Click on "Update to this" button on the symbol you want to finalise.
You can even set the position of the symbol e.g. above the company name, below the company name, left of the company name or right of the company name.
You can click on "Preview" button open the preview mode to see how your logo would look on business cards, sign boards, social media, storefront signs and much more.
*Note: If you are trying to make changes to a logo you have already purchased, you will not have the editing options available after the first initial 7 days of purchasing your Premium logo files. Follow the instructions in this article to learn how to make changes to a purchased logo.