Protecting your contest using an NDA at Designhill is pretty simple.
Follow these steps to enable NDA:
Before publishing your contest or making it live, choose the "Contest and Marketing Addons" option under the "Project Brief and Package" heading (You need to scroll down to find the Addons).

Scrolling down the "Design Brief and Package" option will show you all the package options. Select the package as per your choice and scroll down.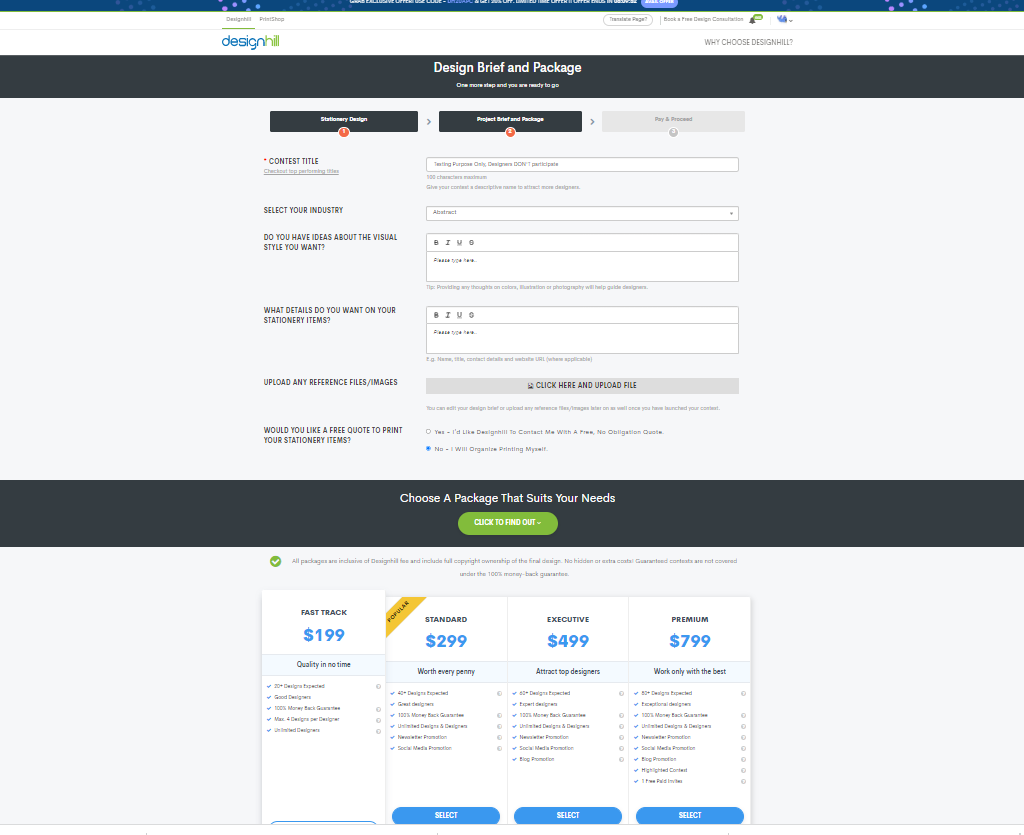 Choose the "Contest and Marketing Add-ons" option and click the "Click to Show" button next to 'Add-ons.'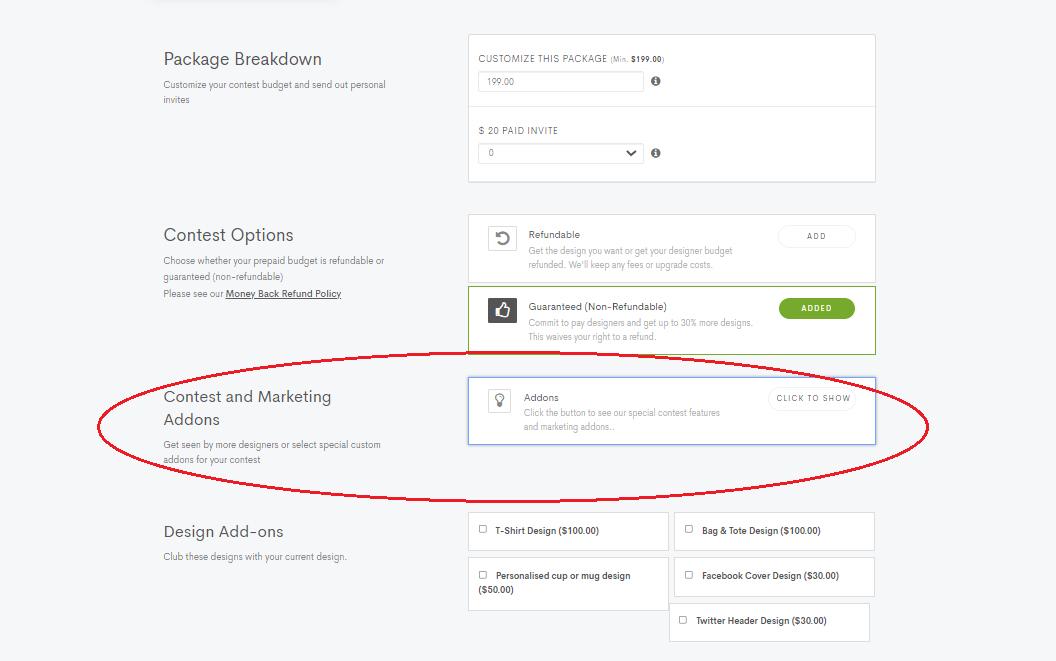 The "Click to Show" button will expand the Addons option. Select the 'Non-disclosure Agreement NDA & Search Engine Privacy' option from the given options.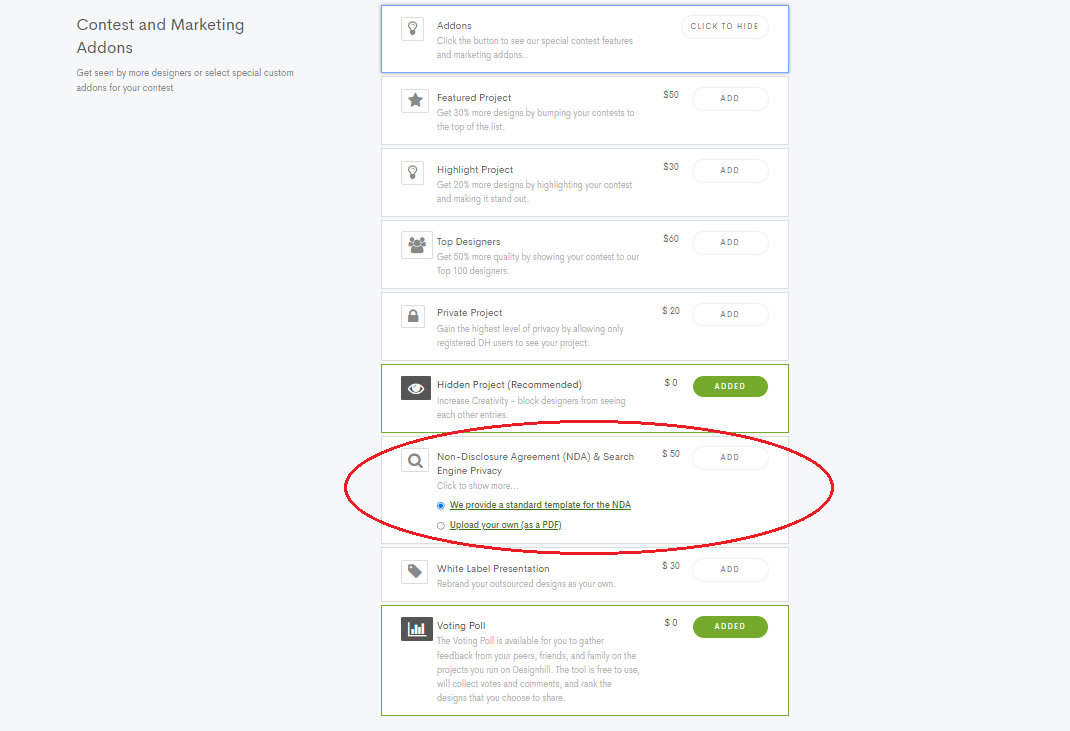 When you select this option, you get two choices — We provide a standard template for NDA and Upload your own (as a PDF).
Select an option, make the payment, and your contest will have an NDA applied and your contest and its details will be hidden from the search engines.
NOTE: NDA option is not visible for the contests that have already been launched.
Once this option is activated, it prevents participants from submitting their designs elsewhere or sharing your contest details. Also, search engines won't be able to index or search your contest.
Anyone willing to read your contest brief or submit designs must agree to the NDA agreement first.
You can check some other frequently asked questions about NDA below:
What is Non-Disclosure Agreement (NDA) & Search Engine protected contest?
Where can I find the signed NDAs for my contest?