To edit your letterhead designs:
1. Go to your 'My Logos' page by clicking on the 'Dashboard' button in the header.
2. Open 'Purchased logos' tab where you need to click on 'Download Files' button on the logo.
3. Click on the 'Download' button on the 'Letterhead designs' folder. You can edit your letterhead designs at any time. And the best part is you can download letterhead designs for everyone in your company!

From there you can enter the information you would like included on your letterhead design like your Name, Email, Phone number, Address etc. You can click on 'Preview' button to see the changes before you download the files.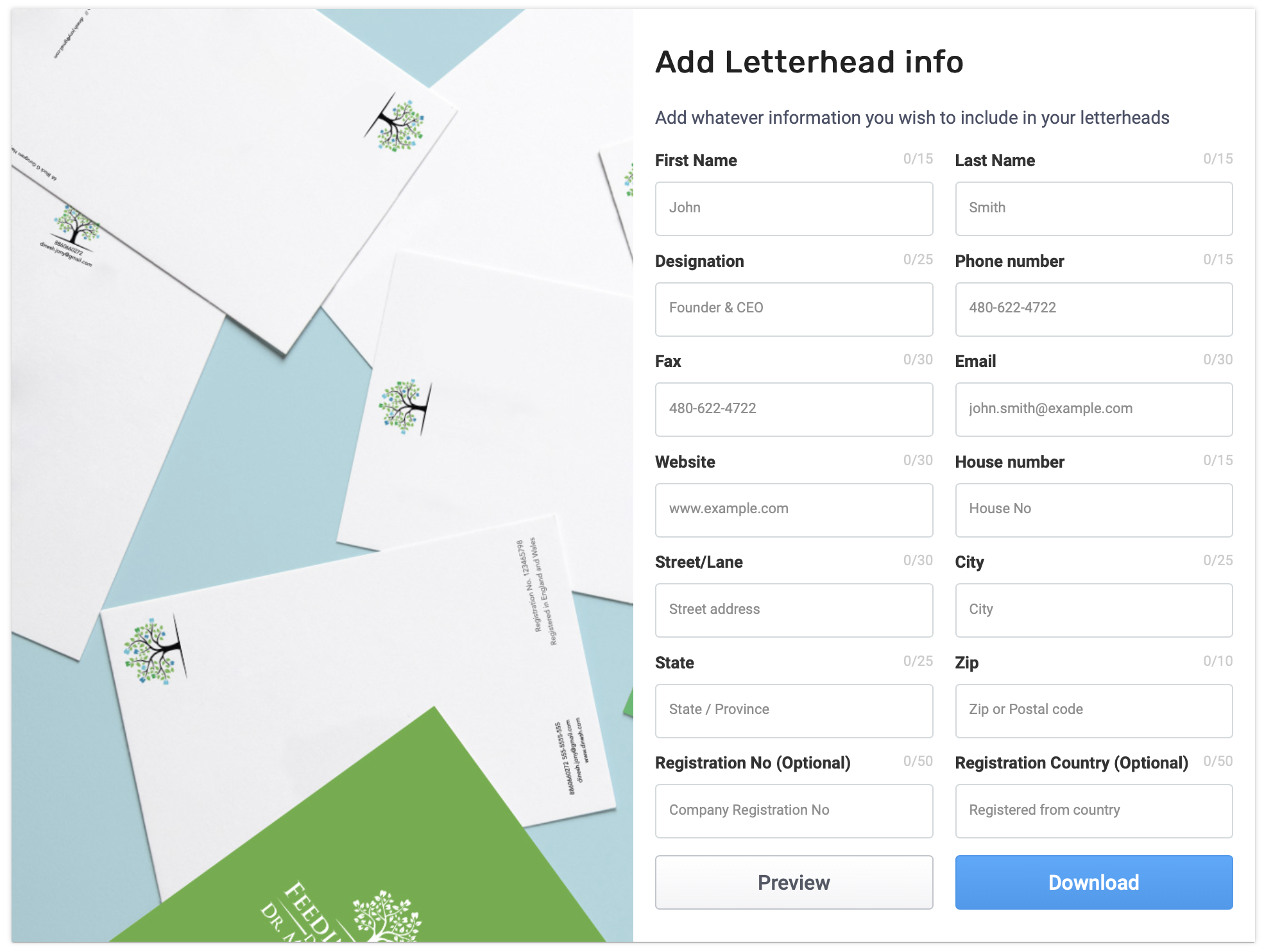 We provide you a downloadable document with several layout options of your letterhead designs (download a letterhead designs sample). You can use this document to send your designs to printers or on-demand printing websites like Vistaprint. 
*Note: Any changes you make to your logo will be automatically updated in your new letterhead designs download. Our letterhead designs come in a fixed font and style. This means we do not have the ability to change the layout, coloring or font, though we are adding more designs in the future!

If you want to make more advanced edits to your letterhead designs, you can use Adobe Acrobat. Adobe Acrobat comes with a free 7-day trial, but does require a subscription to use after the trial expires.