Basic & Premium Designhill packages lets you make changes to your logo within the first 7 days of purchase. That means you can edit the colors, fonts, spacing, slogan, symbol, and layout directly on your purchased logo during that time. Look above your purchased logo in your account to see how much time you have left to make changes.
Follow these instructions to make logo changes during your 7 days window:
Login to your account on Designhill and go to purchased logos page. On this page you will be able to see 3 tabs (saved logos, purchased logos, favourite logos).
Click on the Purchased logos tab and load all your previously purchased logos.
Mouse-over on the logo that you want to upgrade and click on View Brand button to open the brand dashboard of that logo.
Click the Edit Logo button just below the preview of your logo
Make changes to your logo
When you're done, click on the Download Files button in the top right corner to download your updated assets. Alternatively you may click the arrow in the top left corner to navigate back to your Brand Dashboard.
Under Your Brand Assets, navigate to the tile titled All Logo Files
Under the Preview of your logo, click View Files to open a page where you will be able to download all your updated logo.
We keep two versions of your logos. First version is the original purchased logo and second version is the updated logo. So every time you update your logo, it gets updated in your second version. To view your original logo files, simply click on the Show Original Files toggle button in the sub header.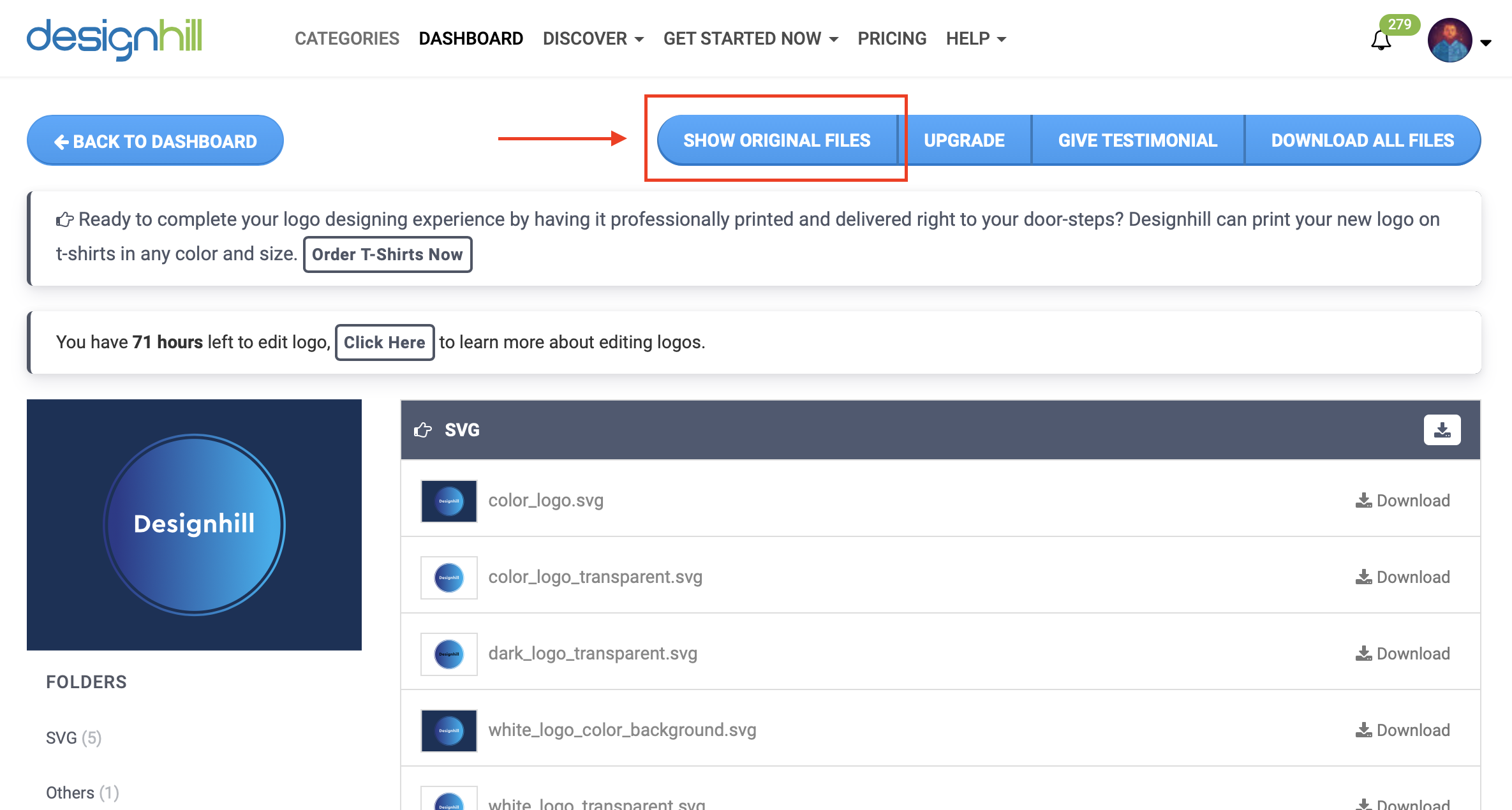 To make post-purchase logo changes after the 7 days window, please click on UPGRADE and purchase the addon for RE-EDIT, for any query please contact us via support@designhill.com
We'll respond as soon as we can during business hours to help you process and re-download your logo changes, as long as it's for the same company of your original purchase.