Once you purchase an add-on for social media kit, you'll be able to download all the files in your social media kit from the brand dashboard page:
Login to your account on Designhill and go to purchased logos page. On this page you will be able to see 3 tabs (saved logos, purchased logos, favourite logos).
Click on the Purchased logos tab and load all your previously purchased logos.
Mouse-over on the logo that you want to upgrade and click on View Brand button to open the brand dashboard of that logo.
Click on the View Files button on the Social Media Kit tile under Your Brand Assets to open the page where you will be able to download all the files related to this kit.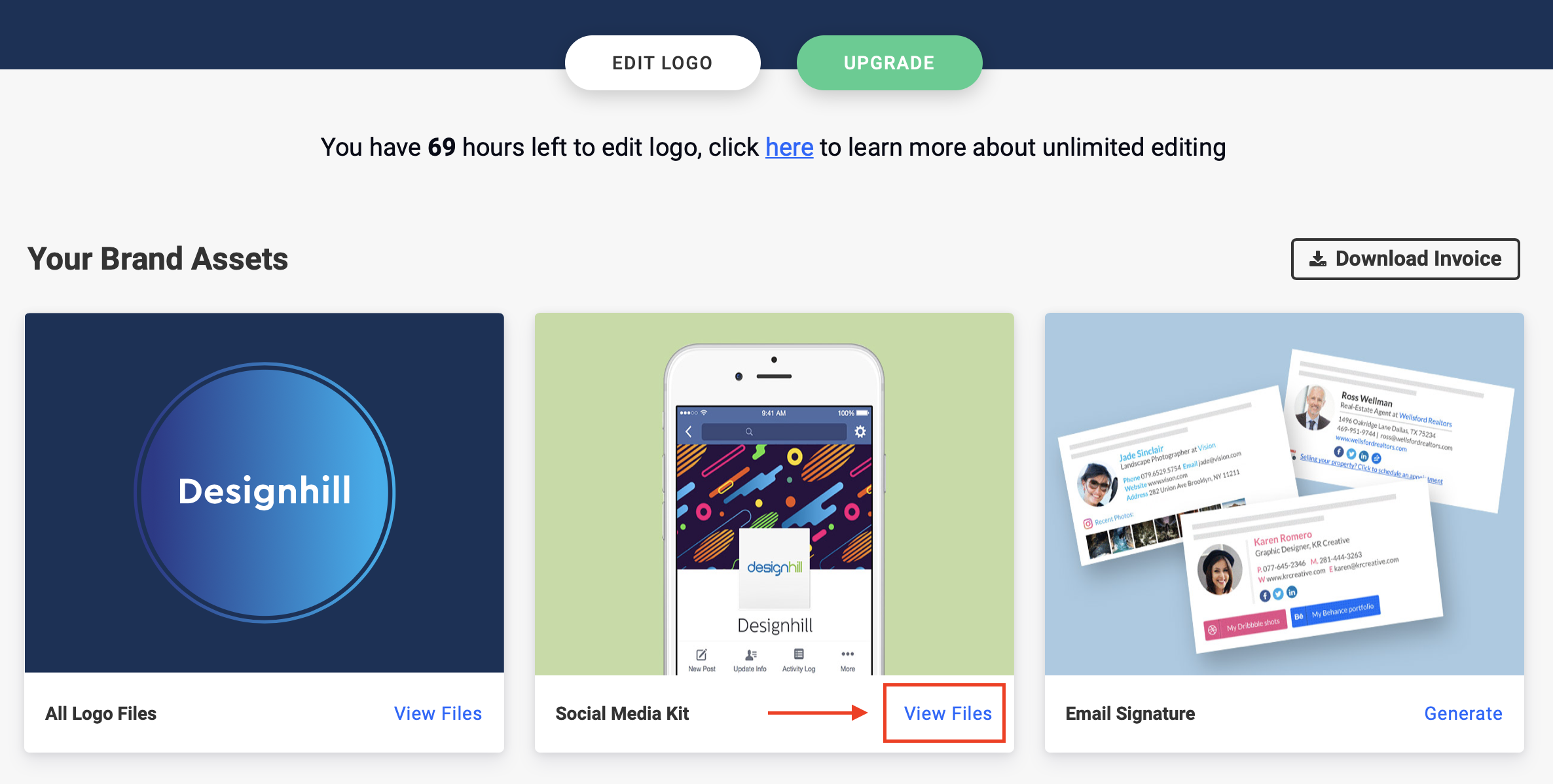 *Note: Any changes you make to your logo will be automatically updated in your new social media kit download. The Social Media kit is package add-on, meaning there it is an additional purchase on top of your logo package, and is not included in any package.