In order to withdraw your money, you need to request a payout. Please setup your withdrawal method before requesting for a payout.
1. Login to your account and go to My Accounts page
2. From the left hand side bar, open Earnings tab and click on Request Payout link
3. From the dropdown click on Withdraw Now option. There you will be able to see all the past history of your winnings or earnings. The minimum you can request is USD $50.
4. Then you need to select how you would like to withdraw the amount, partially or completely.
5. Select the withdrawal method, we offer two types of withdrawal methods: PayPal & Payoneer. Choose the withdrawal method you prefer, check your balance, enter the amount you'd like to request and submit your request. Our accounts team will then process your request immediately depending on the type of withdrawal method you have chosen.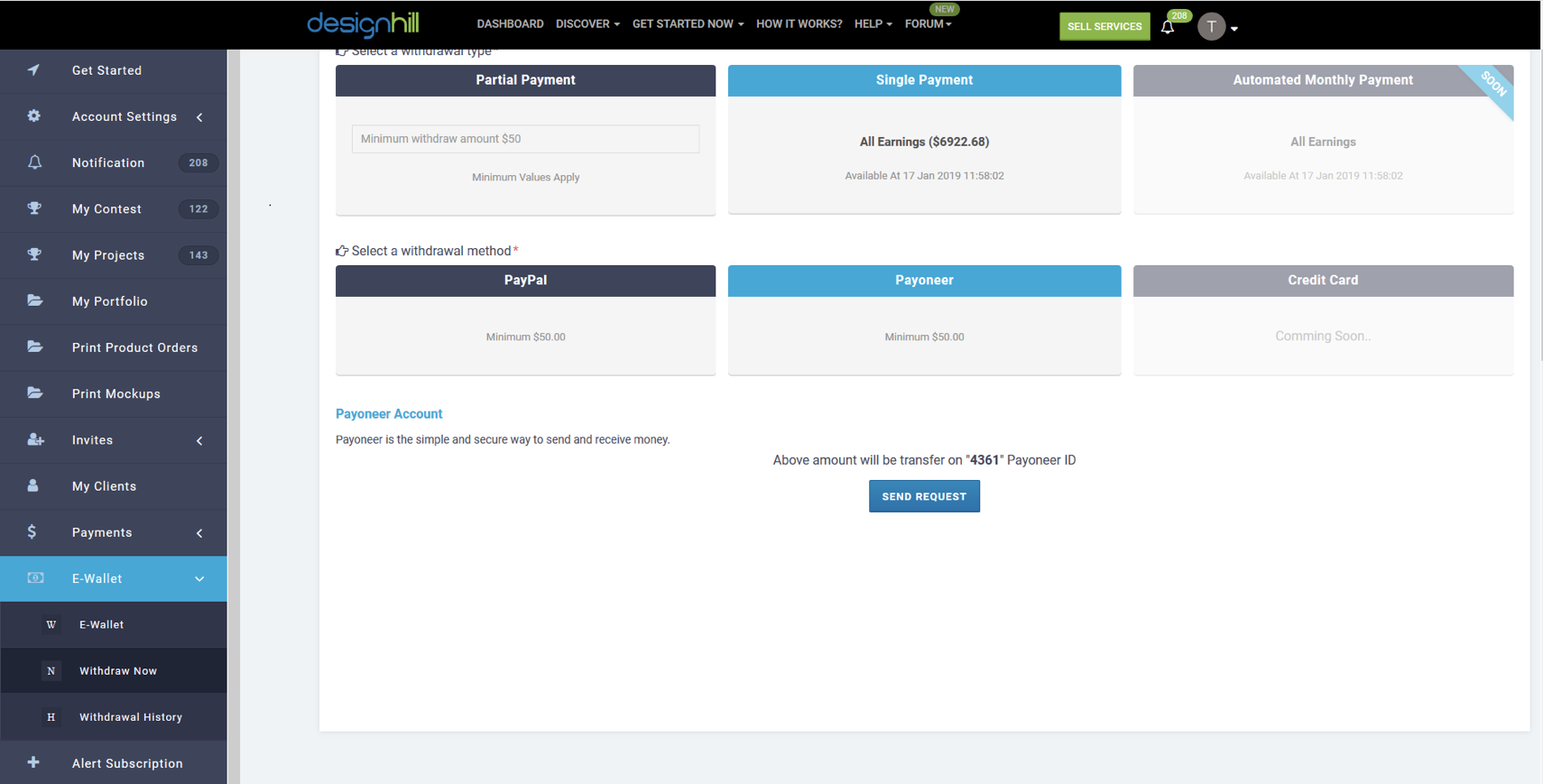 Before you send your request, take a moment to check any fees that may be applied.
Payoneer: FREE activation, low maintenance fees apply.
PayPal: Receiving money is free, but there are withdrawal charges once you transfer the money to your bank account.
NOTE: Payments are processed on business days only. Business days do not include Saturdays, Sundays, or public holidays.